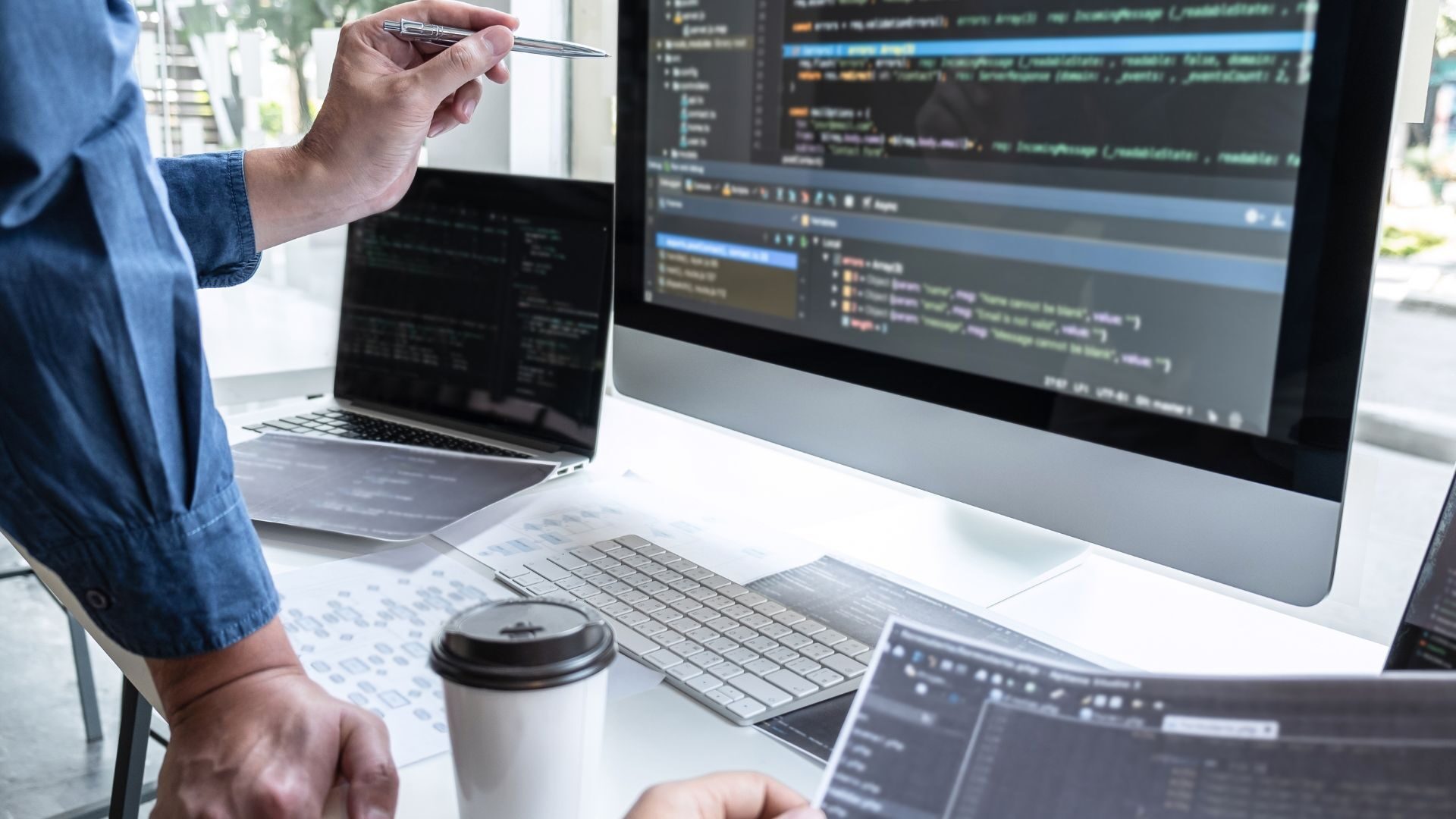 IT companies are increasingly offering outsourcing services. External IT support is an excellent solution for entrepreneurs who are particularly interested in cost optimization. Thanks to the services offered by professionals, you can abandon the expansion of the IT structure in your company and focus on other business segments. The saved money can be used for the development of the company, which quickly translates into visible success of the company.
What is IT outsourcing?
This is a service consisting in hiring an external company that handles the entire IT structure for its client. This is a much more budgetary solution than expanding the internal IT structure. Creating a competent team in your own company, which will have specialized knowledge, requires not only a large amount of money, but also a large amount of time. IT companies are increasingly offering comprehensive solutions and a range of services that satisfy even the most demanding customers. Of particular note is nearshoring, which allows you to provide remote technical assistance, regardless of where the headquarters of the company are.
IT support for companies – main advantages
The management of a modern enterprise requires the use of information systems. Of course, the degree of expansion of the IT structure depends on the size of the company and the specifics of the industry, but it is still one of the most important segments of modern business. Companies that are particularly interested in cost optimization may choose to outsource IT professionals, which significantly reduces the cost of doing business. Then there is no need for internal employment of employees, which is associated with the costs of recruitment, salary, purchase of corporate equipment or benefits. In this way, we can also avoid personnel problems. Outsourcing companies often offer a favorable settlement on the basis of a specific service. By investing in the support of an external company, we can also save a lot of valuable time, which is worth using for project development and planning activities.
Outsourcing of specialists and modern solutions
The benefits of IT outsourcing are not only the reduced costs of employing staff. If you decide to cooperate with professionals, you can count on the fact that you will always have access to the latest, specialized software and equipment. An in-house IT department requires an expensive technical structure that requires constant monitoring and updating. Team leasing allows you to use the help of an external team of programmers with different qualifications, which allows you to adjust the services to the individual needs of your business. Thanks to this, you are sure that IT services will be perfectly optimized, which will increase the productivity of the entire enterprise. And most importantly, you will have constant access to the latest technology, hardware and constant software updates.
Cloud data security
Moving your IT infrastructure to cloud providers is a great way to avoid sudden disk, hardware, and server crashes. The provider of such services ensures that everything is properly configured, and the client's data is completely secure. A sudden failure of equipment inside the company disrupts daily work, which can negatively affect its achievements and results. A team of experienced specialists minimizes the risk of failure by monitoring the structure on a daily basis and detecting any irregularities. IT companies make sure that the infrastructure of their customers is available around the clock. This type of care is unlikely to be provided by IT professionals working full-time in the client's company. Even if the client hires IT specialists, outsourcing allows them to focus on more important projects.
Certified specialists take care of your needs
IT companies employ mainly certified experts who are in great demand on the Polish labour market. Smaller companies can rarely afford to hire such people on an exclusive basis because they have very high financial expectations. Using IT outsourcing, you can be sure that you will get the support of outstanding experts who are ready to solve any, even the most complex problem. It is also a great opportunity to adjust services to your individual needs. Depending on what your company does, you can sign a full-service IT contract or choose only a part of the services. This type of flexibility has many advantages and allows you to adjust the offer to your company's budget.
High performance guarantee
Professional IT companies employ competent, appropriately qualified personnel who have extensive experience in the industry. Such units are constantly developing and expanding their competencies, tracking new developments in the IT market and solving even the most complex problems with hardware, software and systems. Thanks to the fact that specialists work for many clients from different industries, they have experience in solving specific problems and are often able to get rid of failures much faster than full-time IT specialists who have not yet encountered the issue. Often, outsourcing companies employ people who specialize in narrow areas of computer science, so it is much easier then to find an expert who can eliminate irregularities in a very short time. External IT services make it possible to avoid investing in specialists who are not fully able to meet the individual expectations and needs of a particular company, and busy with new projects will not always have time to learn new technologies. But outsourcing guarantees constant access to the latest technological knowledge.
Outsourcing – summary
The main goal of outsourcing is to improve the efficiency and security of the IT environment and reduce its costs. Hiring computer scientists specializing in various fields in a particular company is most often economically unjustified. That is why it is worth using the support of a qualified engineering and technical team, which will quickly get rid of any failure, as well as advise employees on the most optimal IT solutions. A qualified team will quickly select the appropriate preventive measures to avoid similar problems in the future. Rapid response to current problems translates into increased productivity and satisfaction of the rest of the team working in the company with the client. This is also a great solution from a purely business point of view. By investing in outsourcing specialists, we save not only our money, but also a lot of time, being able to allocate it for further development of the company and management of other projects.